Installation
I assume you already know how to install themes on Hubspot, if you do not, please check official Hubspot guide for the basic concepts, installation and usage of themes. https://developers.hubspot.com/docs/cms/building-blocks/themes
Uploading Teknik Theme
Before moving to installation, we first need to upload theme to Hubspot.
Download theme from Themeforest.
Unzip that folder on your local PC/Mac
Inside that folder, you will find a zip teknik.zip. (this is the Hubspot theme)
Go to your hubspot dashboard, Click on the settings icon on right top, then locate and click on Website > Themes from left panel.
Upload theme using the Top right corner Upload button.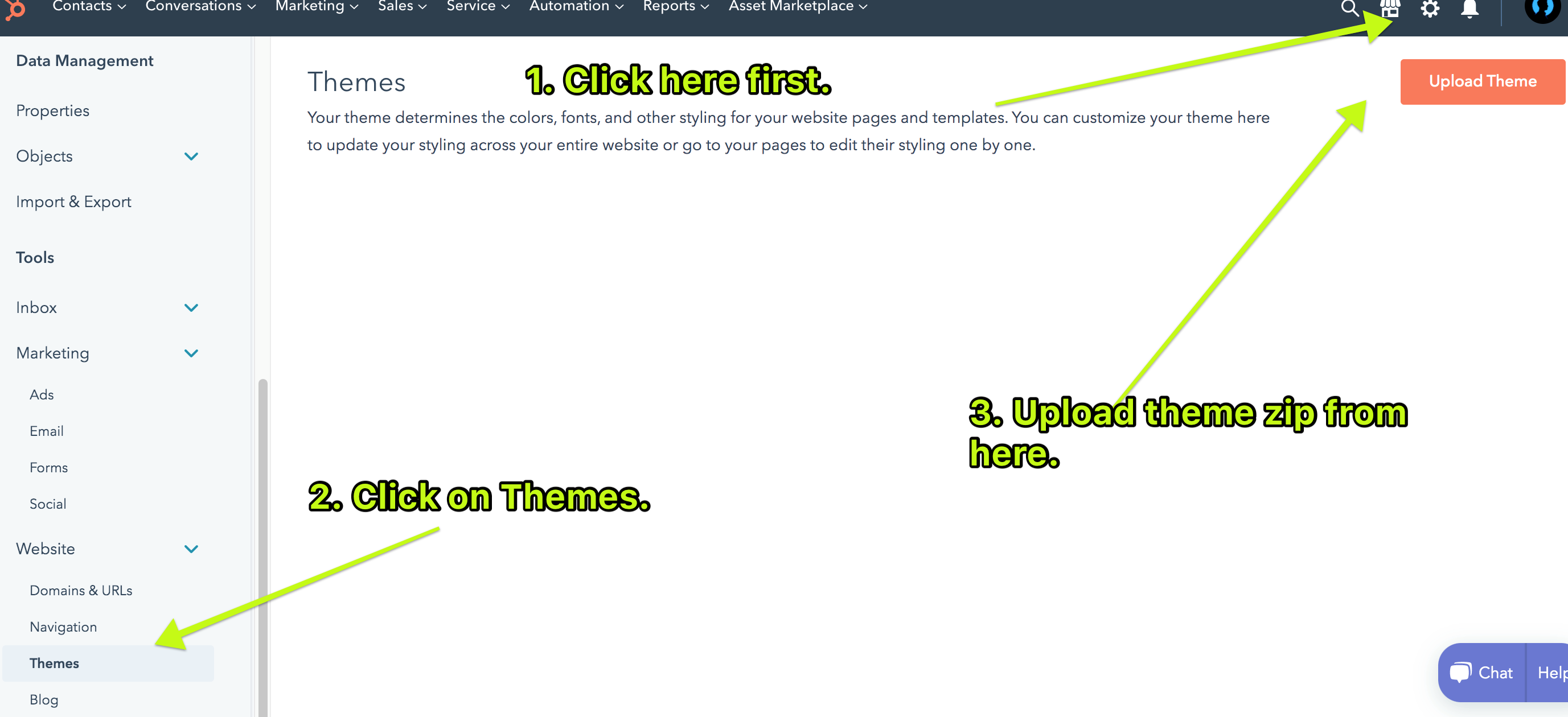 More info and official guide : https://developers.hubspot.com/docs/cms/building-blocks/themes
You can also visit below Video, that shows how to upload zip of the theme to Hubspot. https://www.loom.com/share/0760234dcc514828a34733d19e9eea81
---
Feel free to contact us if you have any trouble.